Holodomor Famine and Genocide 
---
This upcoming year is the 85th Anniversary of the Holodomor Famine and Genocide that took place in Ukraine during the years of 1932-1933. The presentation below, prepared by Dr. Maria Kiciuk and Oksana Kulynych, details the genocidal starvation committed by the USSR against the Ukrainian people and why this horrific event is virtually unknown in the West. 
Please follow this link for more information: www.holodomorct.org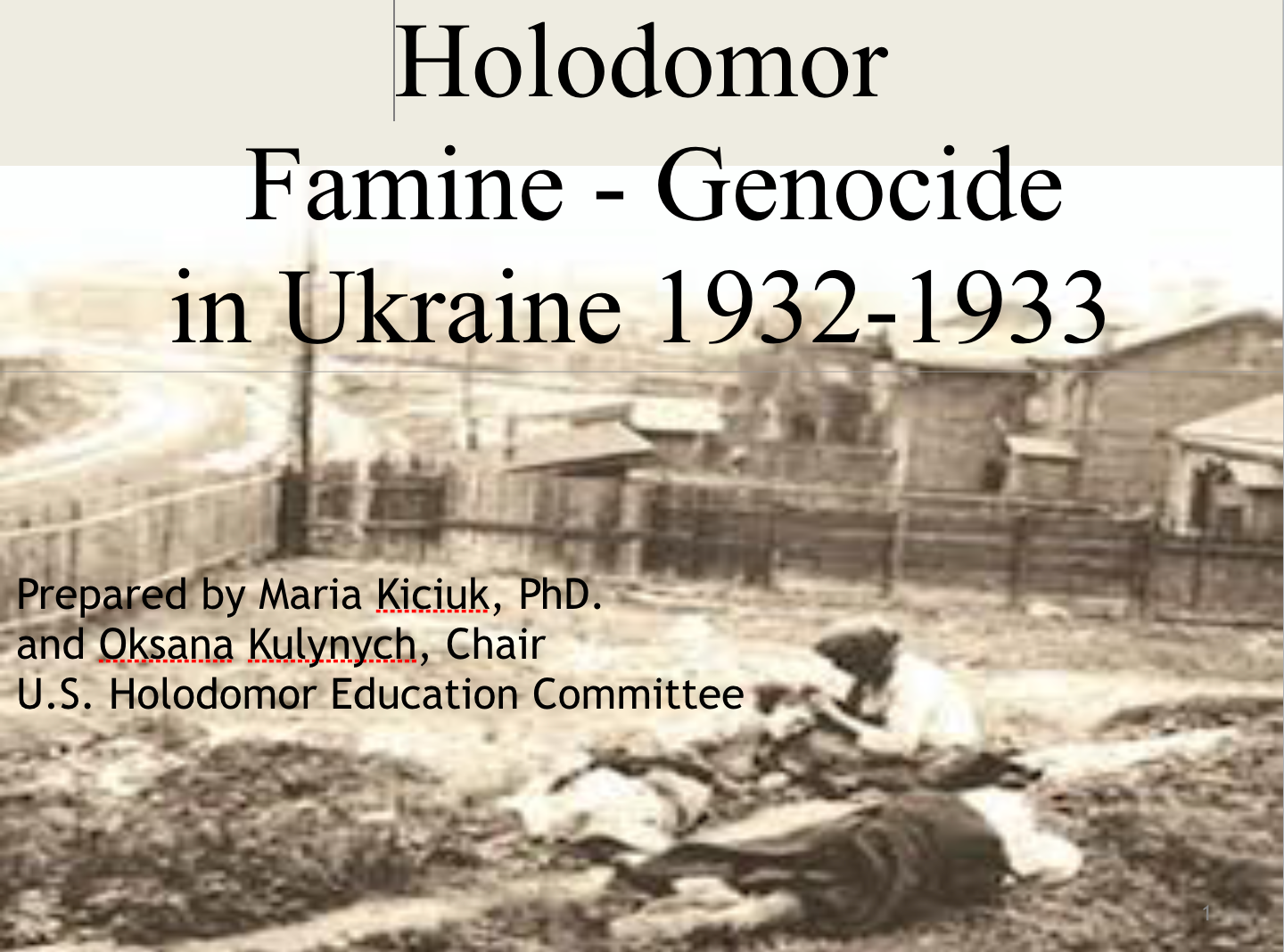 *Click picture for presentation*
Stay in Touch with HGI on Social Media!