Martin Spett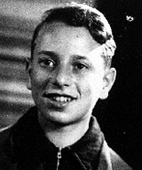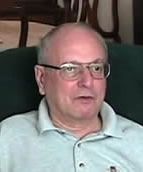 Brief History
Raised in Tarnow, Poland, (a city of 70,000 at the outbreak of the Second World War) with his sister, Spett's mother, Sala Leisten had been born a US citizen in Newark New Jersey, but returned to Poland to marry Arthur Spett. The family survived ghetto life, prison, and internment at Bergen-Belsen. During Passover, 13 April 1945, Martin and his family were liberated by American soldiers as their train headed for the Theresienstadt concentration camp. After the War, Spett and his family immigrated to the United States where he became a designer of women's handbags. Since 1980, Spett has been a frequent speaker on the Holocaust at schools throughout the region while also expressing his feelings on his experiences through art and poetry.


Spett's Poetry
War
Arid are the sands of time.
Cracked are the hopes of men
As of lime.
Never to learn from the past,
To live in peace at last.
Generation after generation,
Here are the cry of war,
To know peace no more.
Spett's Artwork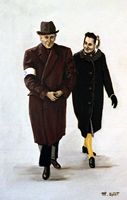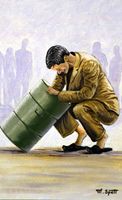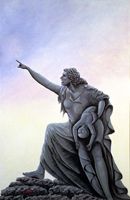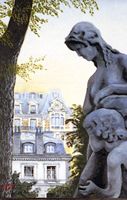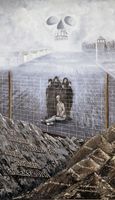 Spett's Videos
Stay in Touch with HGI on Social Media!
Previous events
Featured speaker: Ron Kronish & Respondents: Rabbi Bob Kaplan and Sheikh Moosa Drammeh Ron Kronish, Founding Director of the Interreligious Coordinating Council in Israel (ICCI), Ron Kronish is now an independent scholar, educator, speaker, and writer. "Profiles in Peace," his new book on Israeli and Palestinian Peacemakers. Rabbi Dr. Ron Kronish is an independent scholar, writer, blogger, lecturer, teacher and mentor. For the past several years, he has been a Library Fellow at the Van Leer Jerusalem Institute. From 1991-2015, he served as the Founder and Director of the Interreligious Coordinating Council in Israel (ICCI), which was Israel's premier interreligious institution during those years. He was educated at Brandeis University (BA), Hebrew Union College - Jewish Institute of Religion, and the Harvard Graduate School of Education. He is the editor of Coexistence and Reconciliation in Israel: Voices for Interreligious Dialogue (Paulist Press, 2015) and the author of The Other Peace Process: Interreligious Dialogue, A View from Jerusalem, (Hamilton Books 2017). He currently teaches courses about Interreligious Dialogue and Peacebuilding at the Schechter Institutes for Jewish Studies in Jerusalem, in the Department for Adult Education and for the Drew University Theological School (via zoom) in Madison, NJ.
Adi Rabinowitz Bedein, Activist & Holocaust Education. Adi is a young activist who lives in Israel and is a tour guide at Yad Vashem, she will lecture on: "Jewish Resistance During the Holocaust- True Heroism." Jewish Resistance During the Holocaust During the Holocaust the Jewish people were facing 3 options: Passivity, collaboration and Resistance. In my lecture about Resistance during the Holocaust I discuss the meaning of the Jewish resistance- a story about Strength and true Heroism which can teach us so much that is relevant for our everyday life.