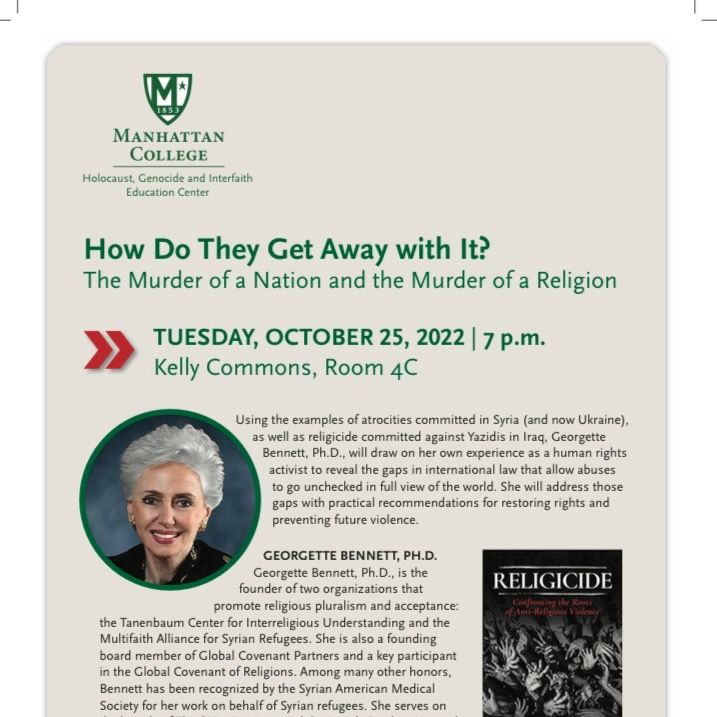 How Do They Get Away with It?
Wednesday, October 25th at 7 pm in Kelly Commons 4C  
Join us as Dr. Georgette Bennett discusses her new book, Religicide: Confronting the Roots of Anti-Religious Violence,and the importance of religious pluralism and acceptance. Dr. Georgette Bennett is the founder of two organizations focused on religious pluralism: the Tanenbaum Center for Interreligious Understanding and the Multifaith Alliance for Syrian Refugees.